The Body Shop Japanese Cherry Blossom Strawberry Kiss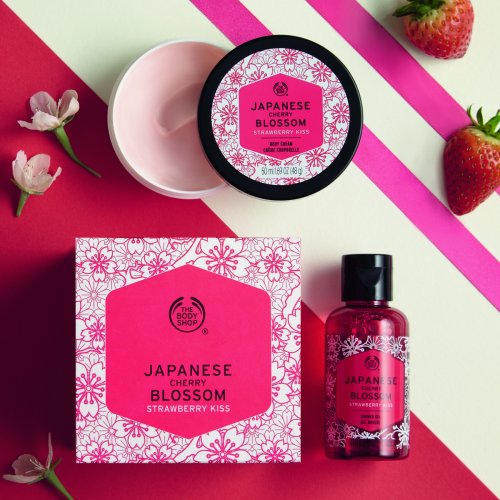 Japanese Cherry Blossom Strawberry Kiss
Na luty, miesiąc celebrujący miłość, marka The Body Shop przygotowała specjalną, bardzo romantyczną kolekcję Japanese Cherry Blossom Strawberry Kiss oraz specjalne, owocowe masełka do ust Lip Juicers.
Linia Japanese Cherry Blossom Strawberry Kiss to wyjątkowo apetyczne połączenie aromatów kwitu wiśni z soczystą truskawką. W jej skład wchodzi kilka produktów kąpielowych oraz flakonik wody toaletowej, która została skomponowana na bazie nut sakury, bursztynu oraz różowej peoni.

Lip Juicers to natomiast owocowe błyszczyki z masłem shea w kilku wersjach smakowych, między innymi acai, borówka oraz kiwi.
Japanese Cherry Blossom Strawberry Kiss
Japanese Cherry Blossom Strawberry Kiss