Working 9 to 5: Biurowa moda w video edytorialu VOGUE'a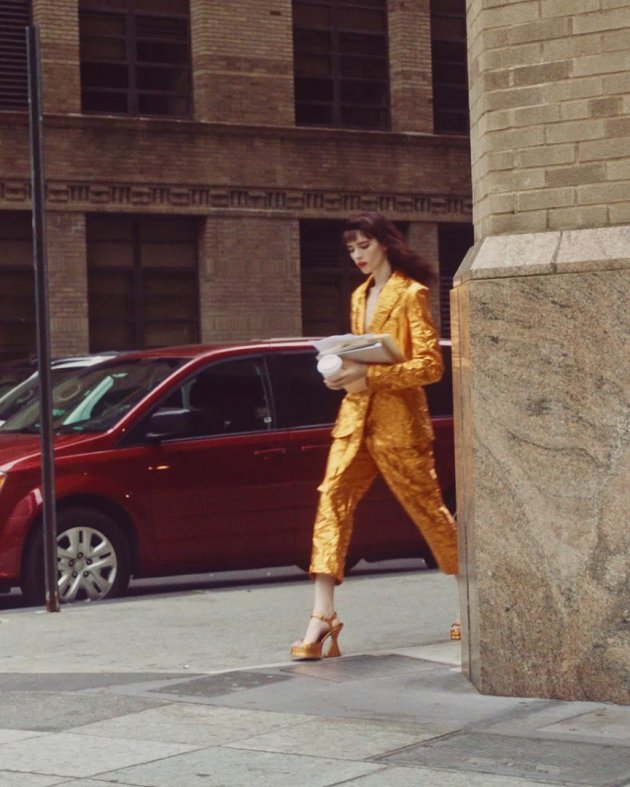 Workin' 9 to 5 . . . Inside the Vogue Office!
Portal VOGUE.com przygotował video edytorial prezentujący wiosenne projekty domów mody, które zadebiutowały podczas ostatniego New York Fashion Week.
Wyselekcjonowane propozycje doskonale wpasowują się w temat biurowej mody w wielkomiejskim wydaniu, która wcale nie musi być nudna, bezbarwna i zachowawcza. Sesja przyjęła formę dynamicznego teledysku dopełniającego przebojowe dźwięki utworu 9 to 5 w wykonaniu Dolly Parton.
Korporacyjny szyk w nowojorskiej odsłonie zaprezentowały Andreea Diaconu, Birgit Kos, Cindy Bruna, Dara Allen, Grace Elizabeth, Grace Hartzel, Hannah Ferguson, Jasmin Tookes, Jing Wen, Joan Smalls, Kate Upton, Kiki Willems, Lily Aldridge, Lili Sumner, Lineisy Montero, Lulu, Luna Bijl, Sara Sampaio, Serena Forrest i Staz Lindes.
Workin' 9 to 5 . . . Inside the Vogue Office!